Product Description
Steel rail/crane rail s18 railway steel rail American standard steel rail asce 60 Light rail.Varieties in "8" (5) the standard rules.Mainly include 9, 12, 15, 22, 30 kg/m different rail type, such as, the section size and rail type categories such as shown in the 6-7-11.Standard in the technical conditions can be found in the "8" (3).
Steel Rail is a steel products , which is hot rolled by square billet . Steel Rails include Light Steel Rail, Heavy Steel Rail ,Crane Steel Rail .Train Steel Rail . they can used in Train Rail ,mine railroad ,Crane charge Crane Rail and so on
Light rail is also divided into national standard (GB) and solid (YB puit standard), several types of the above said is GB YB models include: 8, 18, 24 kg/m).steel rail/crane rail s30
Steel Rails Specification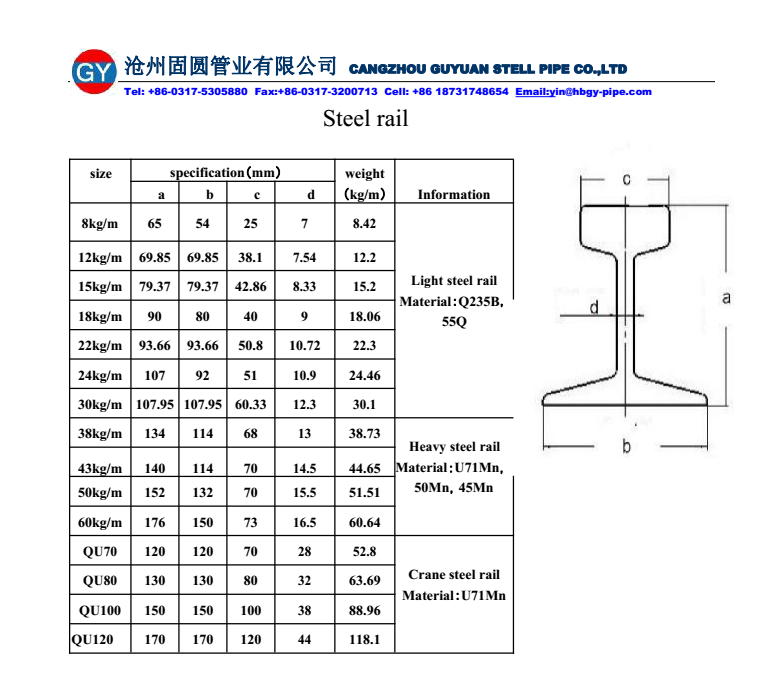 Rail material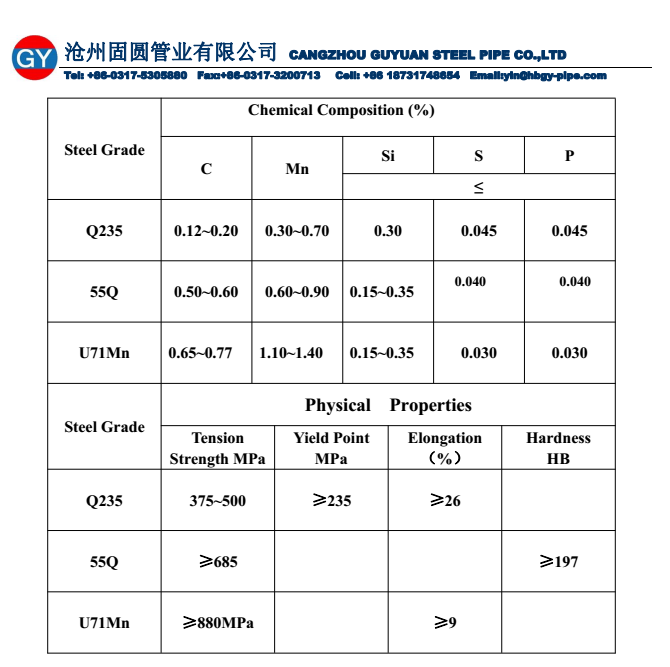 High-quality products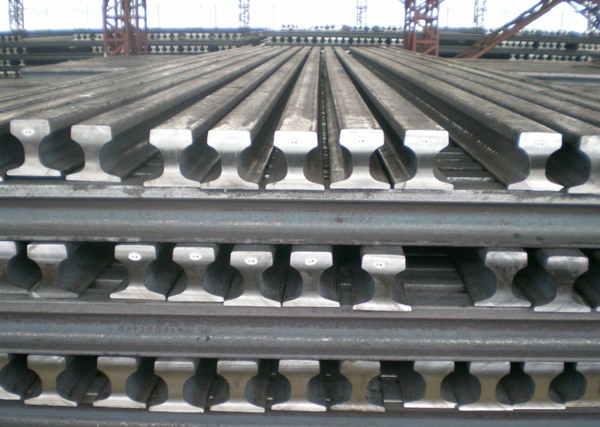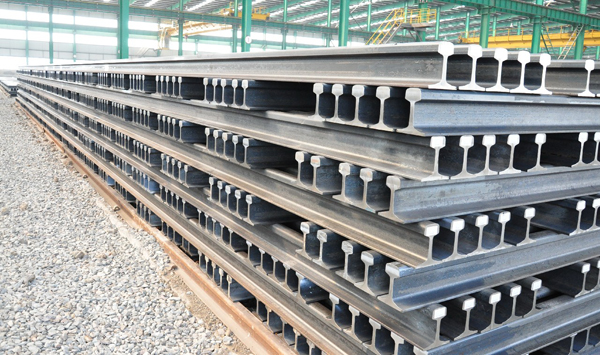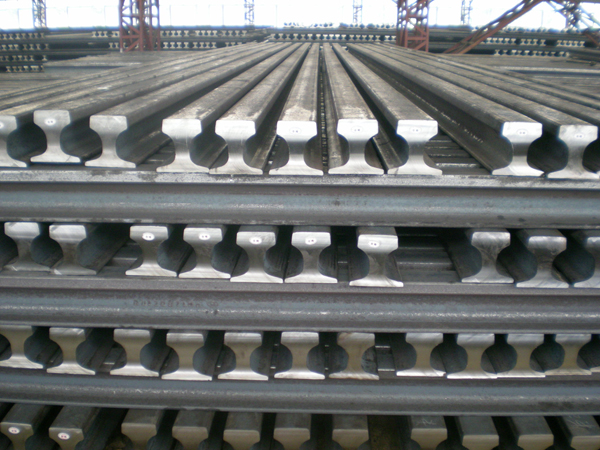 Rail is the main component of the railway track. Its function is to guide the wheels of locomotive vehicles forward, to withstand the enormous pressure of the wheel, and passed to the sleeper. The rails must provide a continuous, smooth and minimal rolling surface for the wheels. In electrified railway or automatic block, the rail can also serve as a track circuit.
Steel Rails Production Process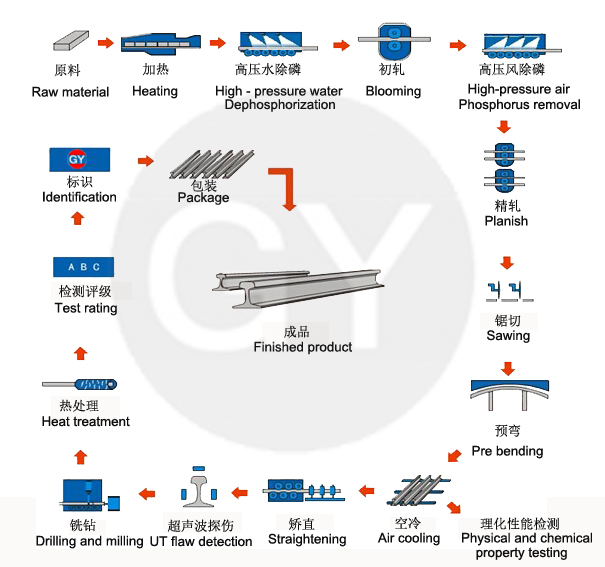 Steel Rails workshop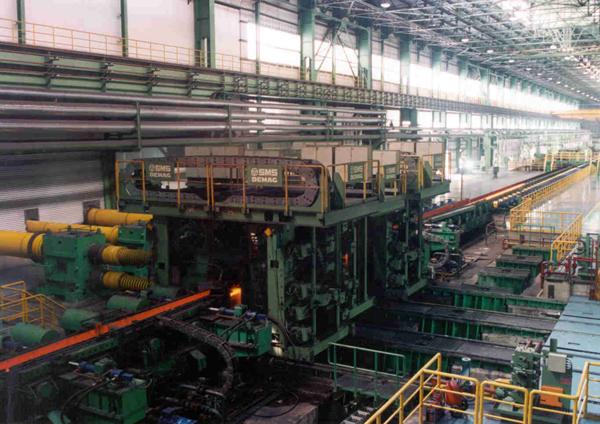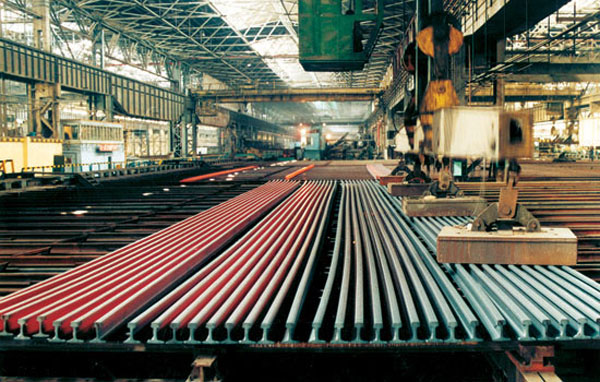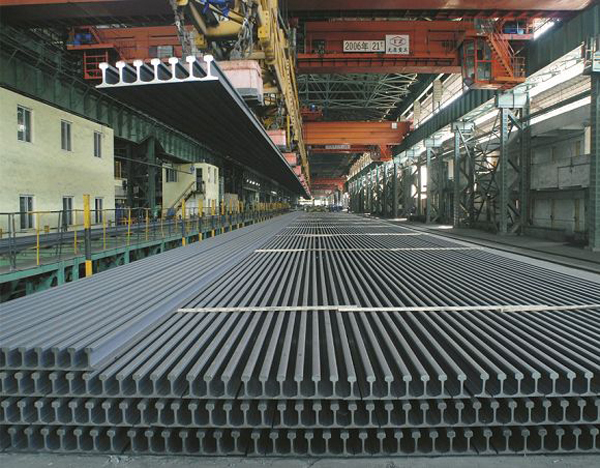 Production Process