Product Description
Blind - Blind Flanges (BLRF)
A prominent classification of pipe flange is the blind flange. A blind flange is utilized to close closures of piping systems. It is a sort of a round plate with no inside hold, however with all the legitimate jolt openings. This blind flange is accessible in different sizes and materials and is utilized to give positive closer on the ends of pipes, valves or equipment nozzles. This flange encourages in simple access to a line once it has been fixed. The blind flange is now and again hand crafted or machined to acknowledge an ostensible estimated pipe to which decrease is continuously made. This lessening can be a threaded diminishment or welded decrease.
Stainless Steel Blind Flanges
Grade : 304, 304L, 304H, 309, 310, 310S, 316, 316Ti, 316 L, 317, 317L, 321, 347, 347 H, 409, 410, 410S, 420, 430L

Blind Flanges Standard
ANSI : ANSI B16.5, ANSI B16.47, MSS SP44, ANSI B16.36, ANSI B16.48

DIN : DIN2527, DIN2566, DIN2573, DIN2576, DIN2641, DIN2642, DIN2655, DIN2656, DIN2627, DIN2628, DIN2629, DIN 2631, DIN2632, DIN2633, DIN2634, DIN2635, DIN2636, DIN2637, DIN2638, DIN2673

B.S : BS4504 , BS4504, BS1560, BS10

OTHER : PLATE, PLATE BLANK



Pipe Fittings Flange,Steel Flange, forged stainless Steel Flange,Weld Neck Flange, Slip on flange , Plate flange , Blind Flange
High-quality products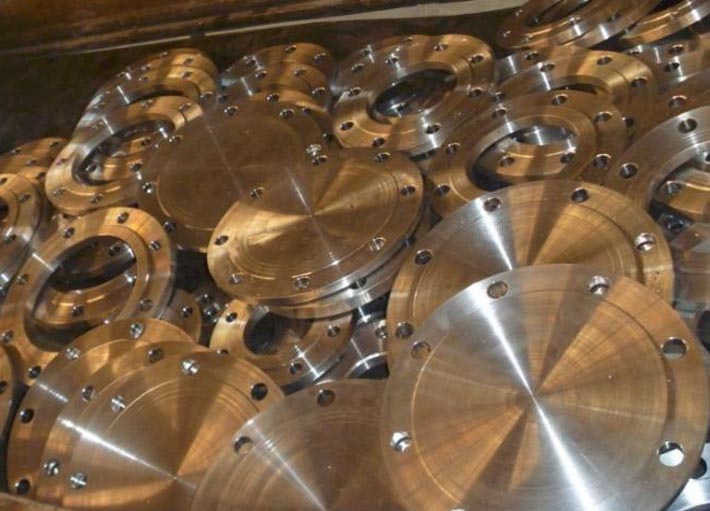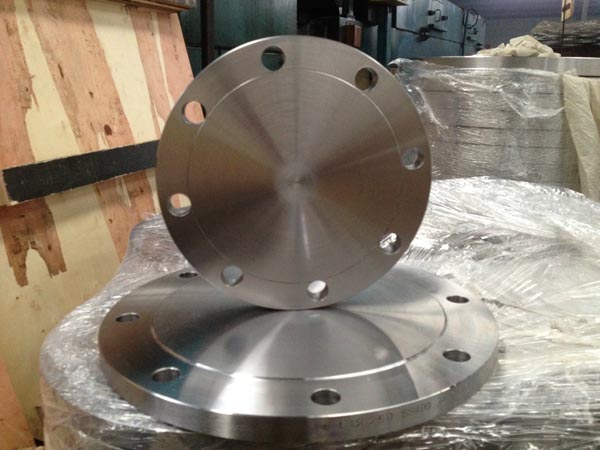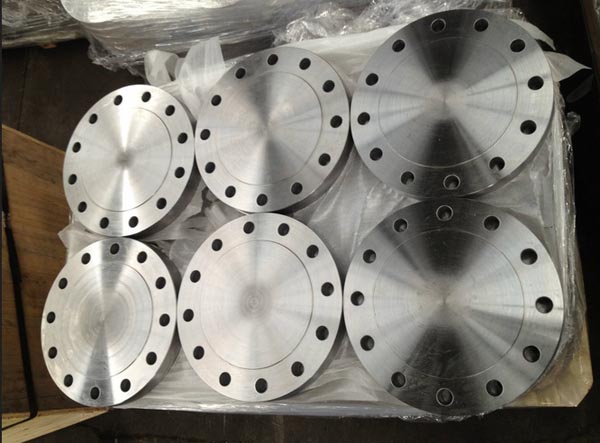 Features of blind flanges:
Some important features of blind flanges are as follows:
·Blind flanges are sometimes supplied with NPT fittings which allow pressure test connections to be fitted.
·They are used to blank off the ends of pipe.
·They are also used to blank off the ends of valves and pressure vessel opening.
·Considering factors like internal pressure and bolt loading, blind flanges, especially in the larger sizes, are the most highly stressed of all types of flanges.
·Since the maximum stresses in a blind flange are bending stresses at the center, they can safely be allowed to be higher than in other types of flanges.
·Blind flanges are made to fit standard pipes in all sizes.
Our packaging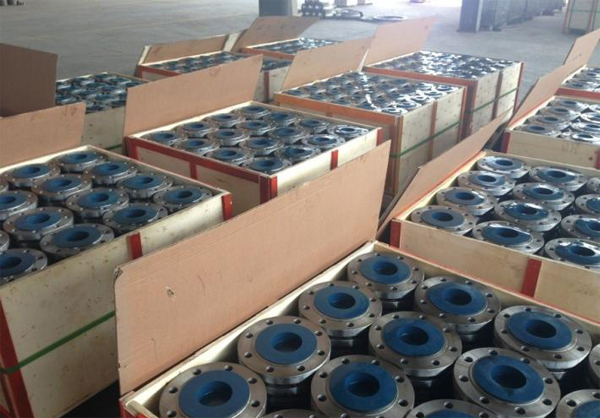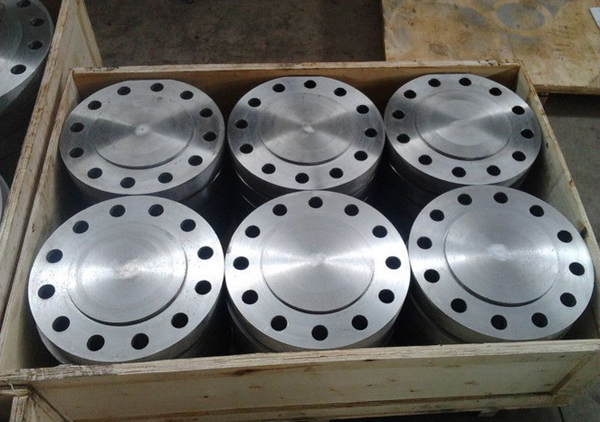 Steel Flange Production Process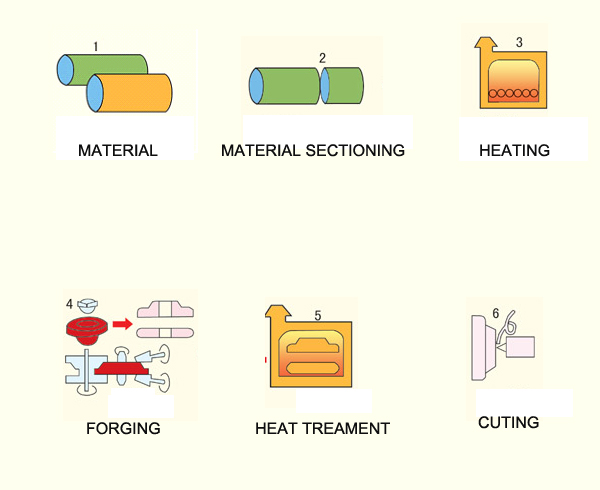 Steel Flange workshop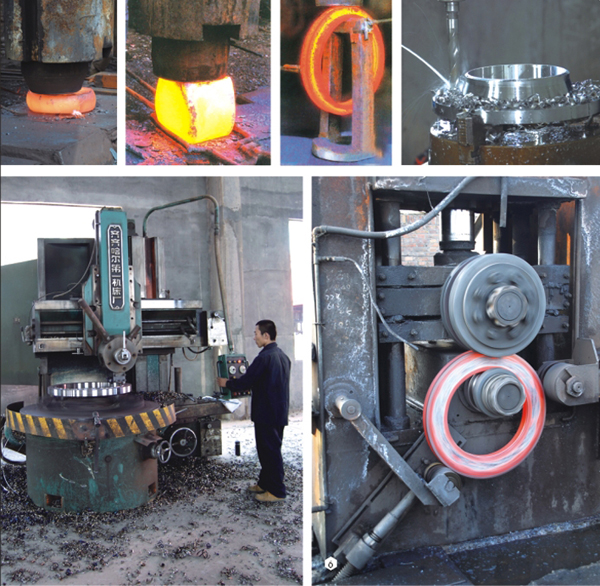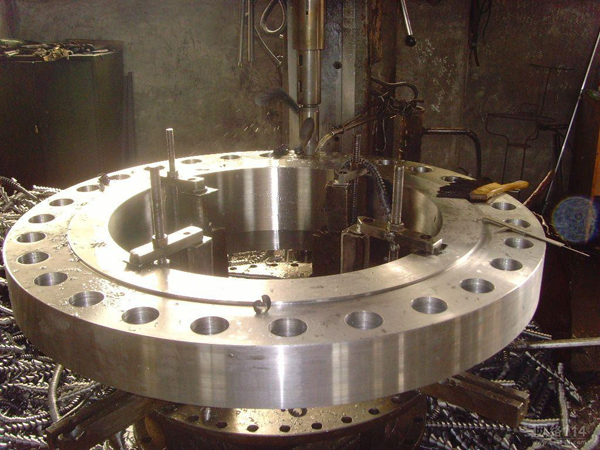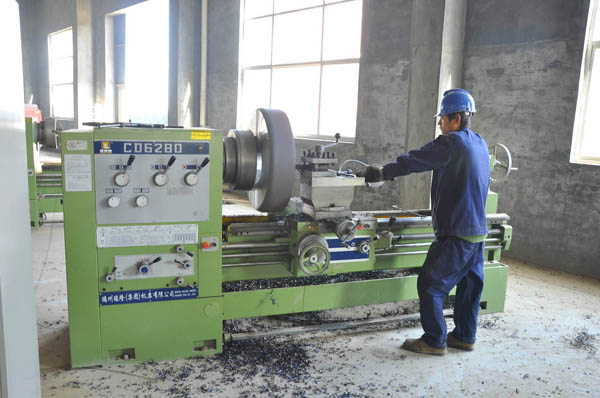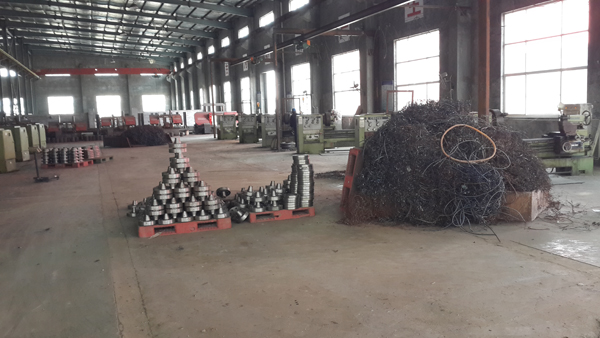 Production Process